Meet the powerful payments solution
18,419 merchants
10+ years of existence
1 place for all the payment methods
In 10 years we've processed over than 100 milion payments
Thanks to this, we know exactly how to make payments as smooth as possible.
Saving card details
GoPay remembers card payment info. This will spare your customers 23 extra clicks.
55 payment methods
Accept debit and credit cards, Apple Pay, Google Pay or online bank transfers at one place.
8 currencies, 19 languages
Deliver a localized payment experience for 19 European languages.
Mobile payments
Breathtaking details for a top notch mobile experience.
Trusted by more than 18,000 merchants.
We know what you need. And we can deliver that.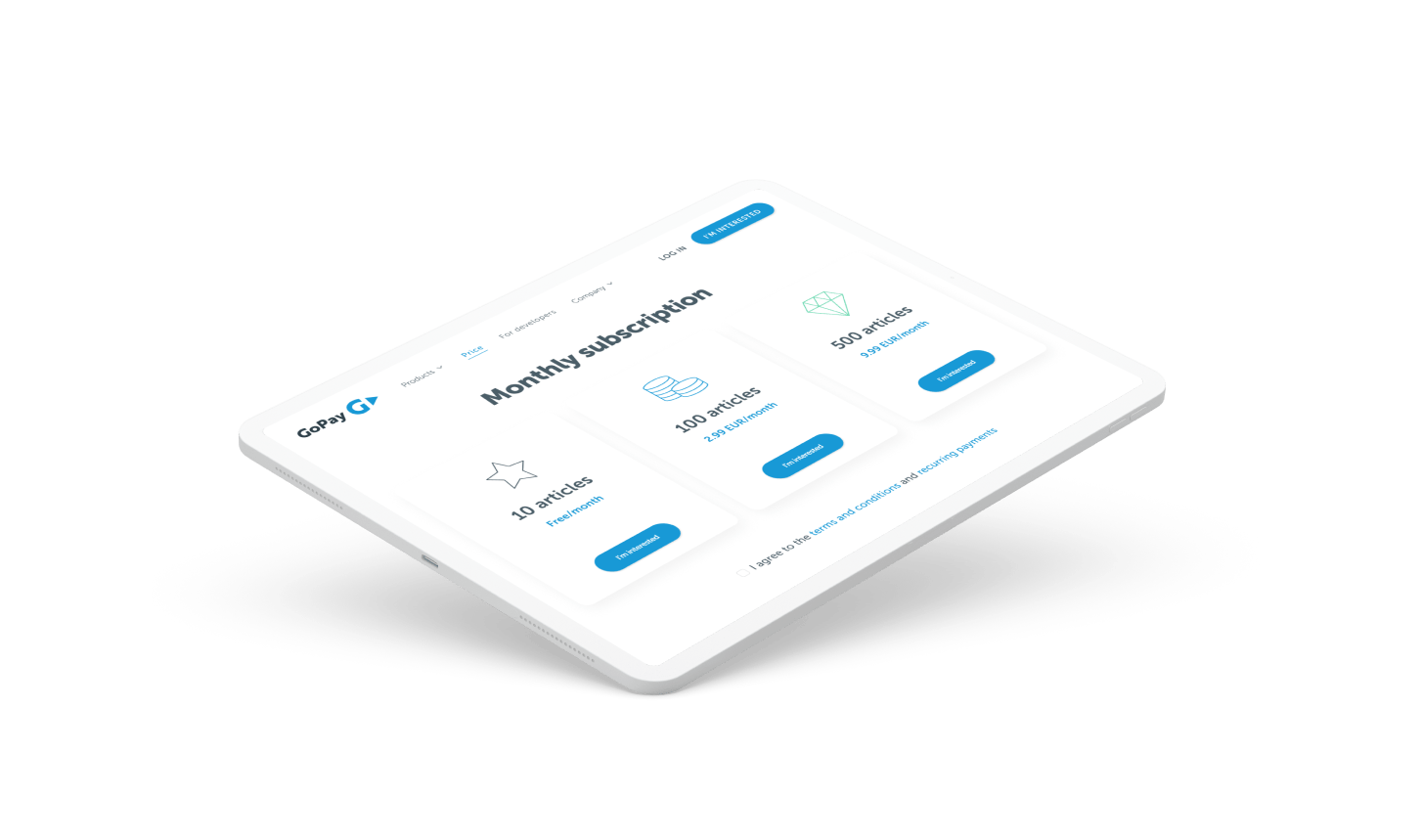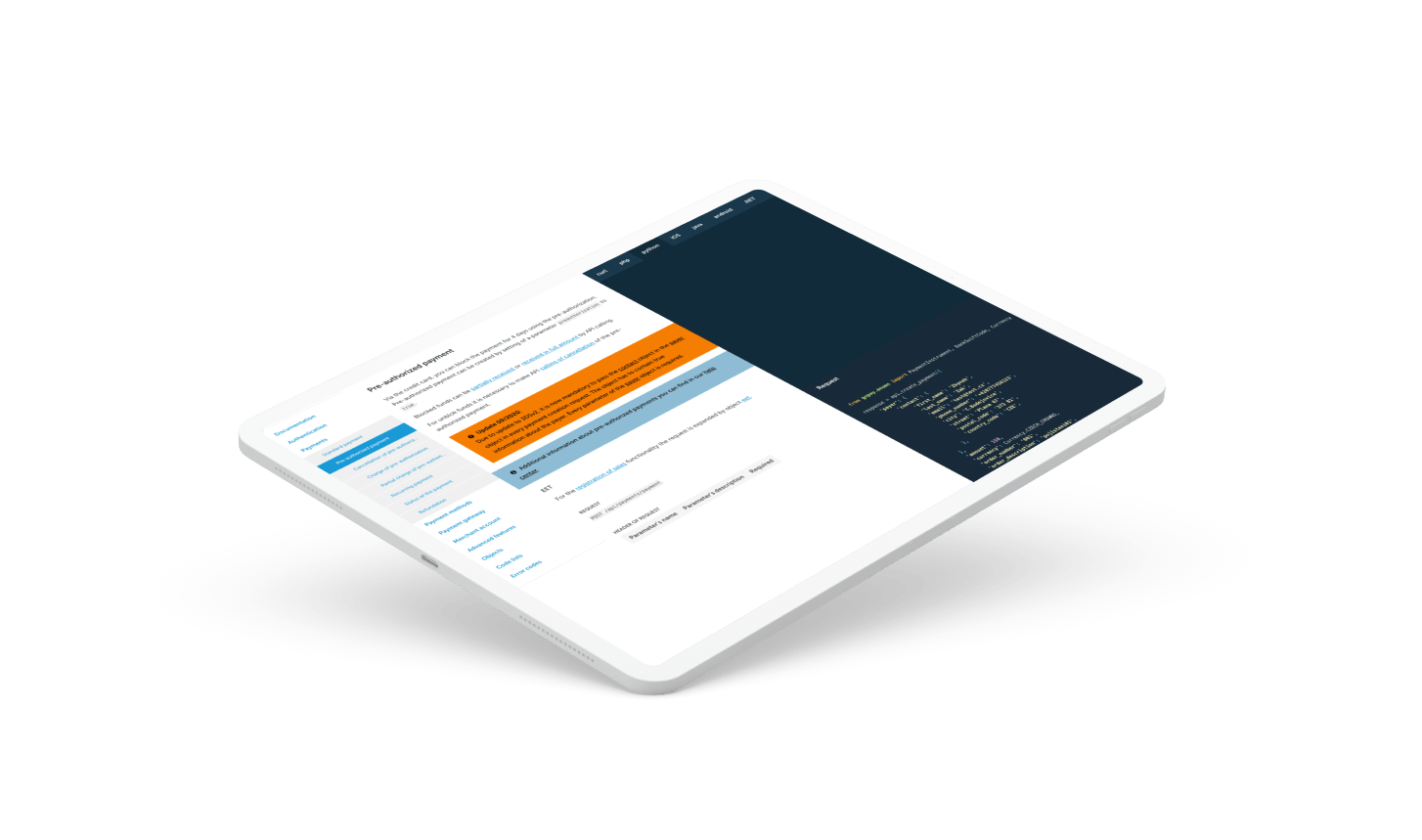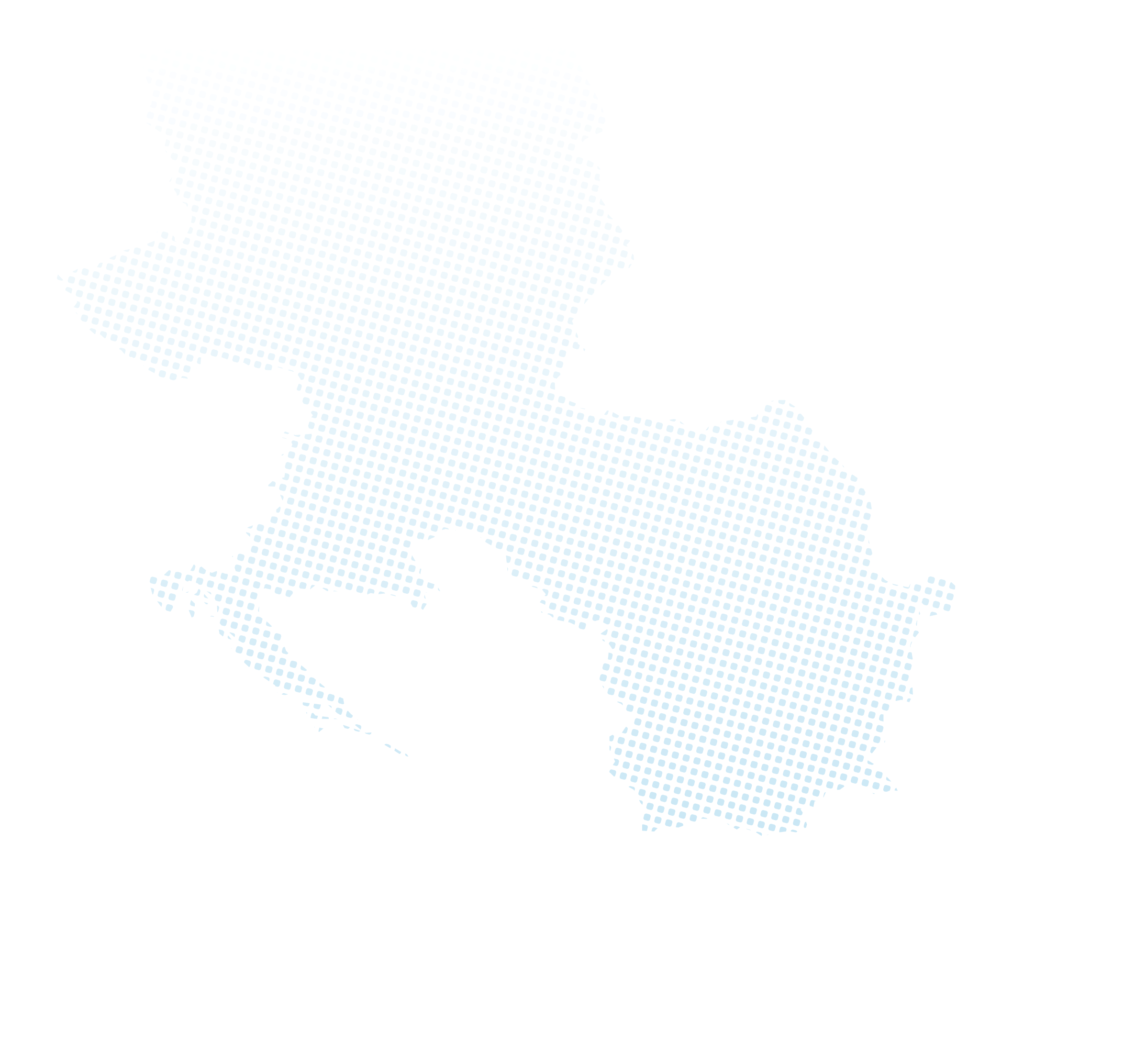 Up to 10% conversion increase
With GoPay, you can get a 10% increase of successful payments. Integrate an inline checkout which displays directly at your page. Shoppers love it when the checkout is made easy.
Recurring payments
With recurring payments you can charge your customers automatically. Choose a billing day and let us take care of your payments.
Payment refund
Do you need to refund a payment to your customer? With the refund function it's easy. You can also make a partial refund.
Pre-authorized payments
Not having enough in-stock items? With pre-authorized payments, you can charge your customers for items you are able to deliver.
Settle when you want
Settle your payments as often as you need to. Get paid monthly, weekly or daily.
Start now and accept your first payments within a week
Registration
Fill out the form
Contract
We prepare a contract for you
Integration
Meanwhile you can start to integrate your payment gateway
Ready!
Within a week you can start accept payments with GoPay
Join 18,419 merchants and discover the magic of GoPay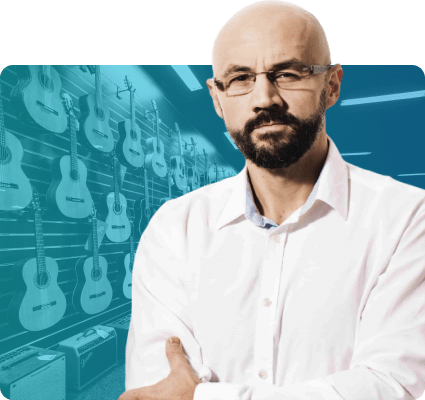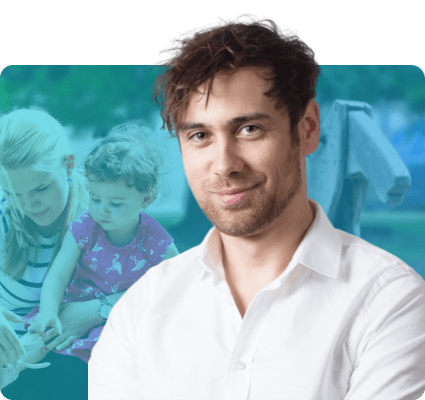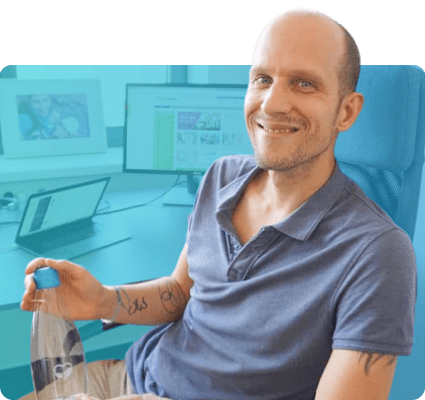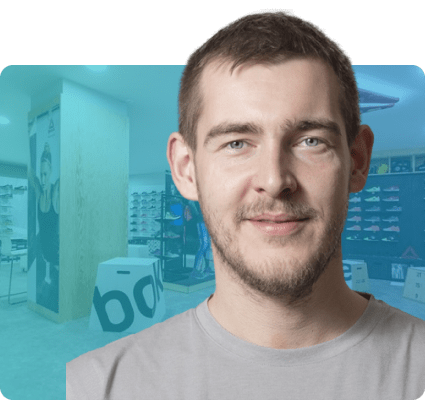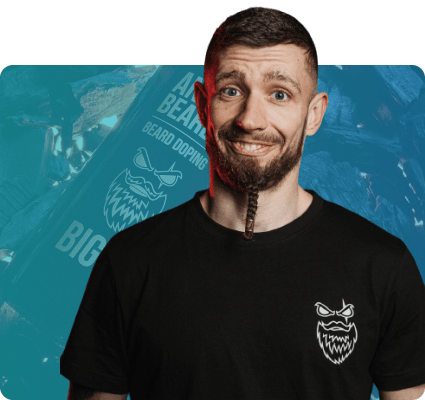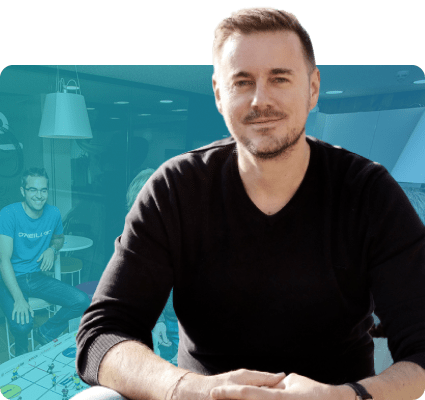 Jan Pils
Founder and coowner of Kytary.cz
Petr Šigut
CEO Hlídačky.cz
Pavel Milan Černý
Founder and coowner of Econea.cz
Jaromír Krpálek
IT manager of Sanasport.cz
Tomáš Čech
Spoluzakladatel Angrybeards.cz
David Demian
Head of Payments Tipsport
With GoPay, our customers can pay without any effort. There's just a few clicks and it's done. Glad to see a noticeable conversion increase.
Don't send your customers away from your page. The inline checkout keeps customers at your page all the time, so that they can pay easily.
What we really appreciate about GoPay is the quality of their solution. We also love their friendly attitude.
Thanks to GoPay we have a constant conversion increase. Everything works fine, there are no issues. I give it thumbs up.
GoPayáci are professionals. I've been dragging it with GoPay for over half a decade, and I'm stomping my ass. Clear administration, great services and conditions.
Platobnú bránu od GoPay by som odporučil všetkým obchodníkom, ktorí hľadajú modernú a intuitívnu platobnú bránu, skvelú podporu a prijateľné poplatky. Za mňa jednotka na súčasnom trhu.